Odoo 13.2, a result of quality
At Odoo, we are proud to announce the release of Odoo 13.2, our most mature and elaborated version to date. You all know that, at Odoo, we try to be always up to date regarding the expectations and needs of our customers in terms of business management.
That's why all our employees have been deeply involved in providing you with the best and most sophisticated applications of all time. We can confidently say that Odoo 13.2 is the software you have dreamed of for your business needs.
Let me guide you through all these improvements. You can find a more detailed list on our More on: release note.
Accounting, more powerful
What's new in Accounting? I don't know if this is the new bank reconciliation feature, the possibility to manage batch payments, the ease with which you can create depreciation reports with the import feature, the improvement of all our layout and view, the clarity of our filters, the general improvement of the user experience, the interconnection with other modules and applications, the possibility to track payment status, the new refactoring process, the safer rounding factor or the improvement of the general usability, that makes Accounting even more efficient? Oh wait … Yes, that's all of that!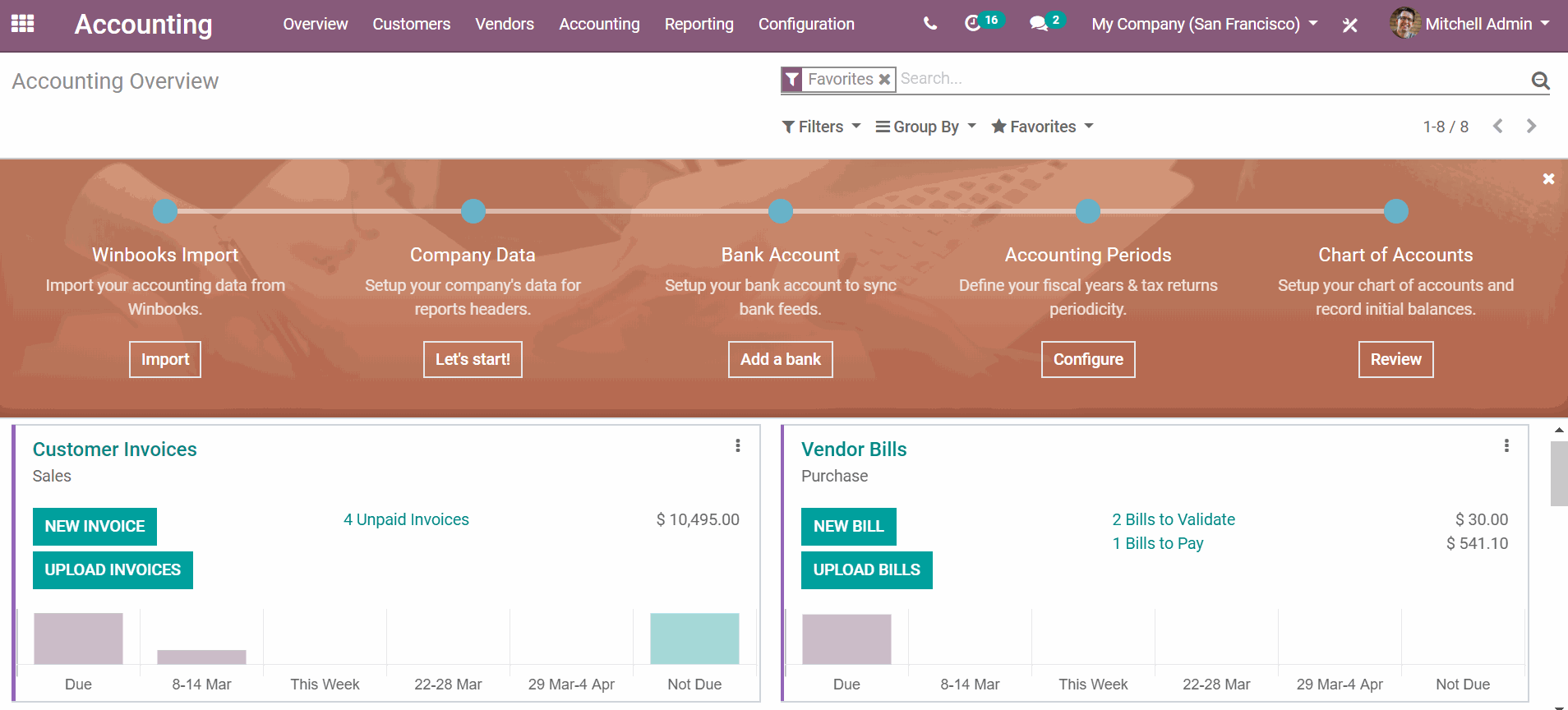 More on: Meet Odoo 13.2