Odoo 14, the most clever Odoo ever
Today, we are proud to announce the release of Odoo 14, the most beautiful and intelligent version of Odoo to date.
Below, you will find the topics our fantastic R&D teams focused on. More business intelligence, a brand new Website Builder, a Stock/MRP refactoring, and more. All this while, of course, sustaining the efforts on improving Odoo's overall usability.
With the love our teams put in their job, we are confident enough to state that Odoo 14 is the software your business needs to grow faster.
Let me introduce you to this new version and its many features. You can find a complete list of all our new features by reading our release note.
A Brand New Website Builder
This year, our Website Builder underwent massive changes. We thoroughly reviewed every block, every screen, and made it the best solution to create a website. We reworked the builder to make it more intuitive, with more options, customizations, widgets, and blocks to help users design outstanding pages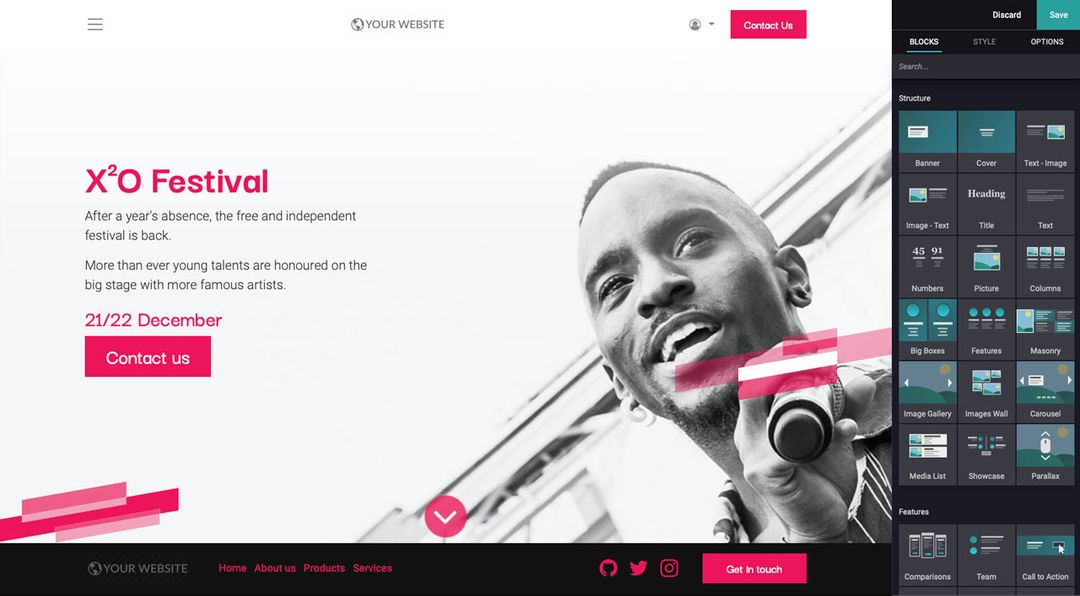 The blog interface has been revamped to make it more understandable. New options are also available, so your writings are unique. But what would a blog post be without a strong SEO score? To help you handle that, we also improved our Promote feature to make it possible to customize your URLs and sharing across the Internet.
More on: Meet Odoo 14