Integrate bpost, the national Belgian post, into your database!
Nope, the world of delivery is not limited to UPS, DHL or Fedex. In Belgium, we have bpost! It was time for Odoo to spotlight its national post. The bpost connector is available in Odoo! If you already have a bpost account, you can start right now! Needless to say that the connector is integrated with other Odoo apps: Sales, eCommerce, Inventory. That's the beauty of our Management Software!
What's great about it?
Good news for e-Shop and manufacturing companies, the bpost connector will help you for any delivery!
How? Well, first of all, you can easily calculate the cost of delivery. As soon as your product is set up with its weight, the delivery price is computed based on the total weight of all the products listed.
For example, you can do this through a quotation from the back-end.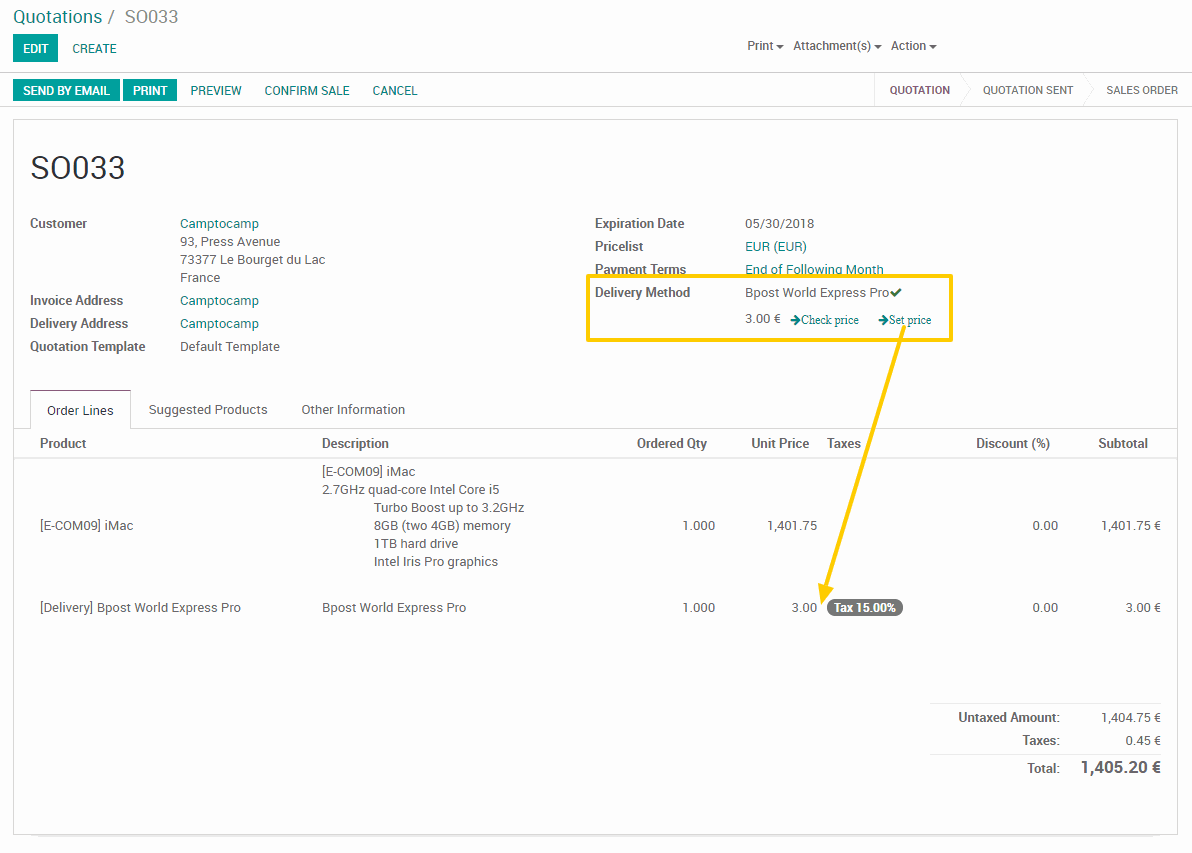 More on:
Odoo for Belgian Businesses: The bpost Connector