Following the Making Tax Digital requirements
Her Majesty's Revenue and Customs (HMRC), the department of the UK responsible for collecting taxes, has decided to go digital!
Making Tax Digital" (MTD) plans to ease the individuals and businesses to get their tax rights. With a digital advanced tax administration, MTD transforms the administration in order to become more effective, efficient and easier for taxpayers.
This modern way to manage taxes requires the taxpayers to keep records digitally and use software to submit their VAT returns.
Regarding these new VAT return obligations, coming into effect on April 1st in the United Kingdom, Odoo is ready!
Odoo is compliant with the MTD requirements to submit tax obligations.
How? Connect to HMRC, fetch your obligations and send them with only a few clicks.
Have a look on how it works in Odoo: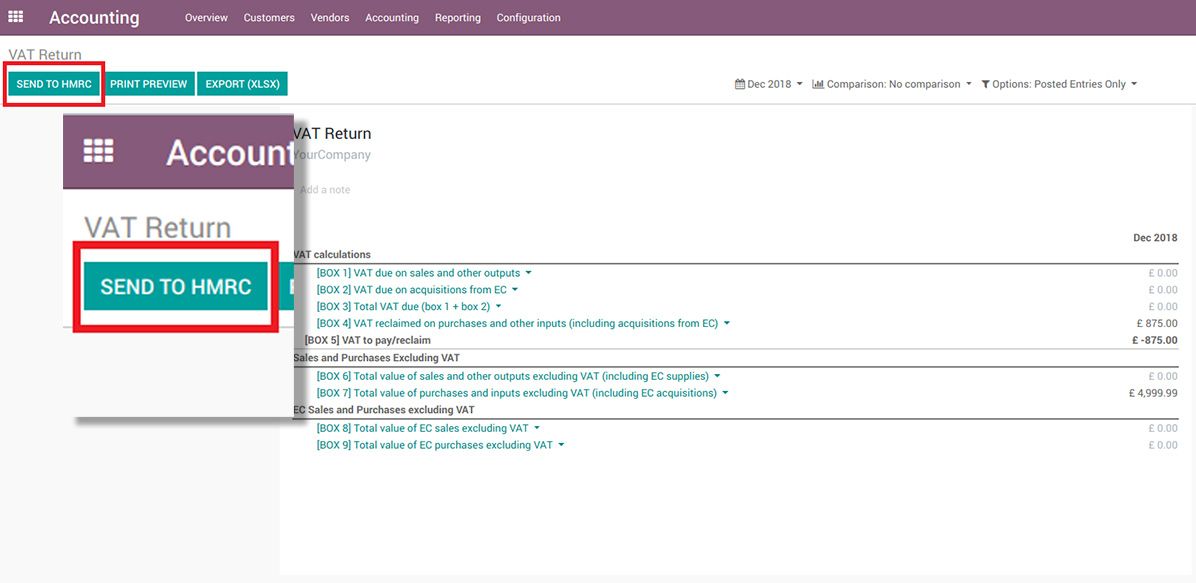 More on: Odoo will be UK HMRC compliant