With Scale-Up! the intricacies of running a business are now demystified!
For the past 3 months, we've been working on a unique project for a business software editor: a Card Game!
The card game is an individual game composed of 7 business cases. The idea is to educate people on how companies are run through a management software.
The game takes the player through the different issues a CEO might face if they want to grow their business. The business cases are related to:
  ● Purchasing and selling,
  ● Offering services,
  ● Developing an eCommerce,
  ● Opening a retail store,
  ● Manufacturing their goods,
  ● Managing inventory with barcodes,
  ● Creating a unique business application.
Each business case is a strategy composed of between 7 and 10 cards. On the front of the card, you will find a conversation between the CEO (role taken by the player) and one of their employees. From this, the player needs to resolve the case on their odoo.com database. Once this is done, the player can flip the card and see the solution.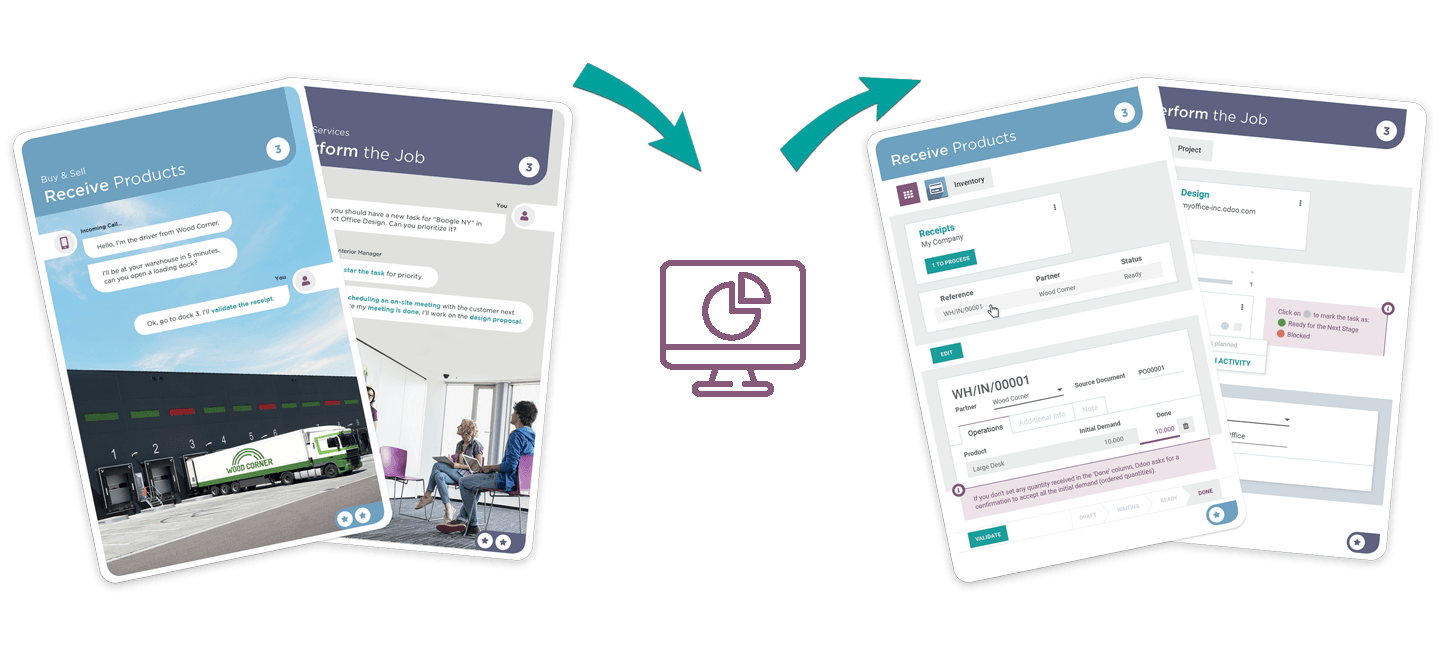 Several mediums are already available on the web for users to learn and understand the software, through videos, documentations, webinars, etc.
The game is not only a fun way to learn about real business cases, but it's also a good training tool for any Odoo user. For example, we even use the game as an introduction of the software for our new colleagues.
More on: Scale-Up! The Business Game